The crowdsourced cookbook suitable for any social occasion.
Strongbow Cider believes things are better when they're enjoyed together with friends. And what better way to bring people together than with food. So we asked our fans to come on a journey to create a cookbook suitable for any social occasion - with all recipes sourced straight from Strongbow's social community.
—
To lead the way, we enlisted the help of 2014 Masterchef Australia winner Brent Owens. With Brent's expertise we curated a collection of weekly themes and let our social audience respond. Fans from all over eagerly shared recipes as Brent awarded weekly winners, recreated entries with his signature twist and began to compile the very best into our first crowdsourced cookbook.
The Social Feast.
As we neared completion of the cookbook, we held a competition for 12 fans to experience an al fresco orchard feast - cooked by Brent himself. It was their chance to sample dishes from the book for the very first time before it headed off to print. Content captured from this event was used to populate the final cookbook and tease its upcoming release through our social channels - including a live stream of Brent cooking up his favourite recipes.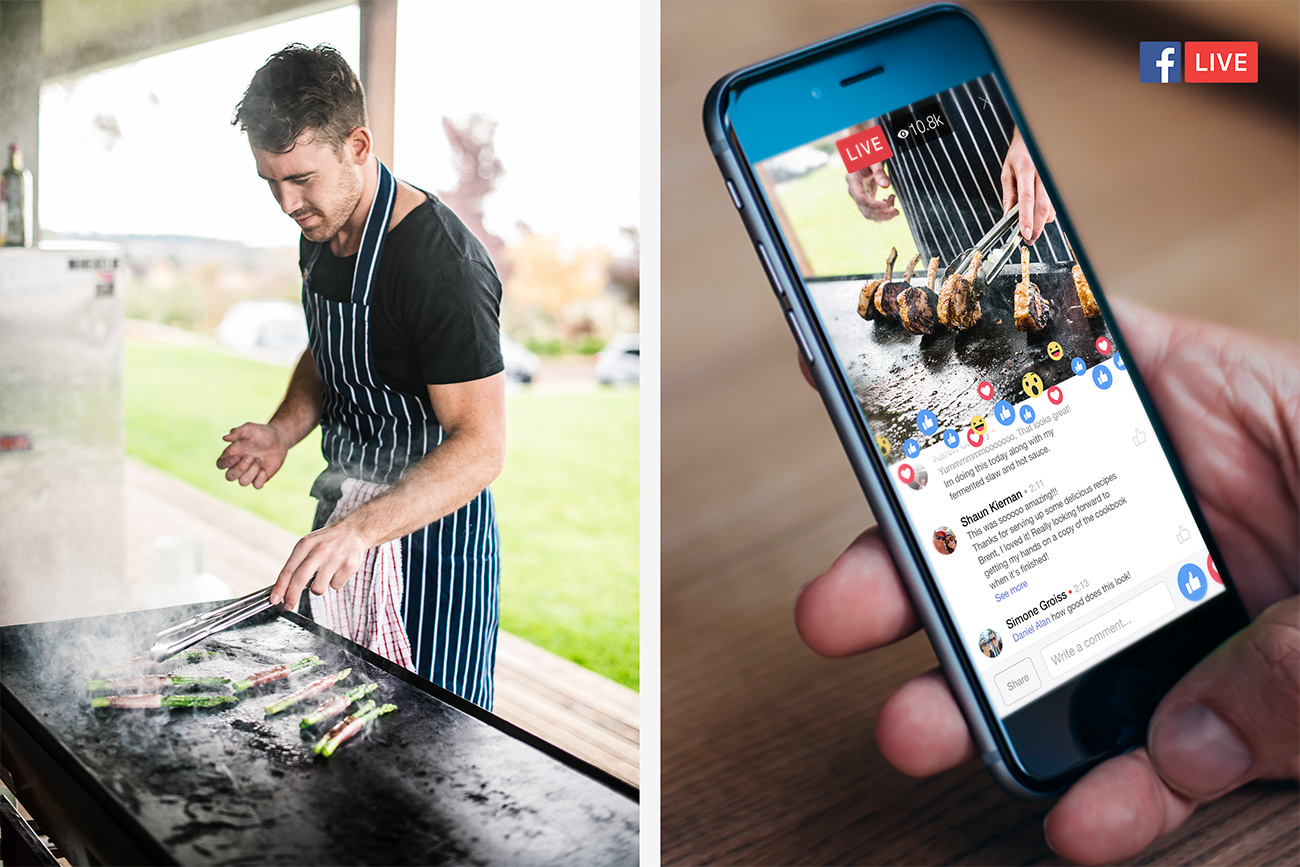 —
To complement our limited run of physical copies, people could head online and browse through all the crowdsourced appetisers, mains and desserts on offer. Here they could get recipes, entertaining tips and explore a whole chapter of cocktails educating them on just how versatile cider can be.
Created by a community of many.
After months of careful curation then end result was a cookbook packed full of food fit for sharing. A true extension of Strongbow's social audience its pages inspired and instructed readers on how to recreate dishes at home and open up their tables to new friends, new food and new ideas when entertaining. Every contributor received their very own copy of the cookbook and we gave a limited run of copies away on social media to lucky fans.